LS Direct
Enable the Integration
Enable the LS integration via the Rockerbox UI. Settings -> Integrations: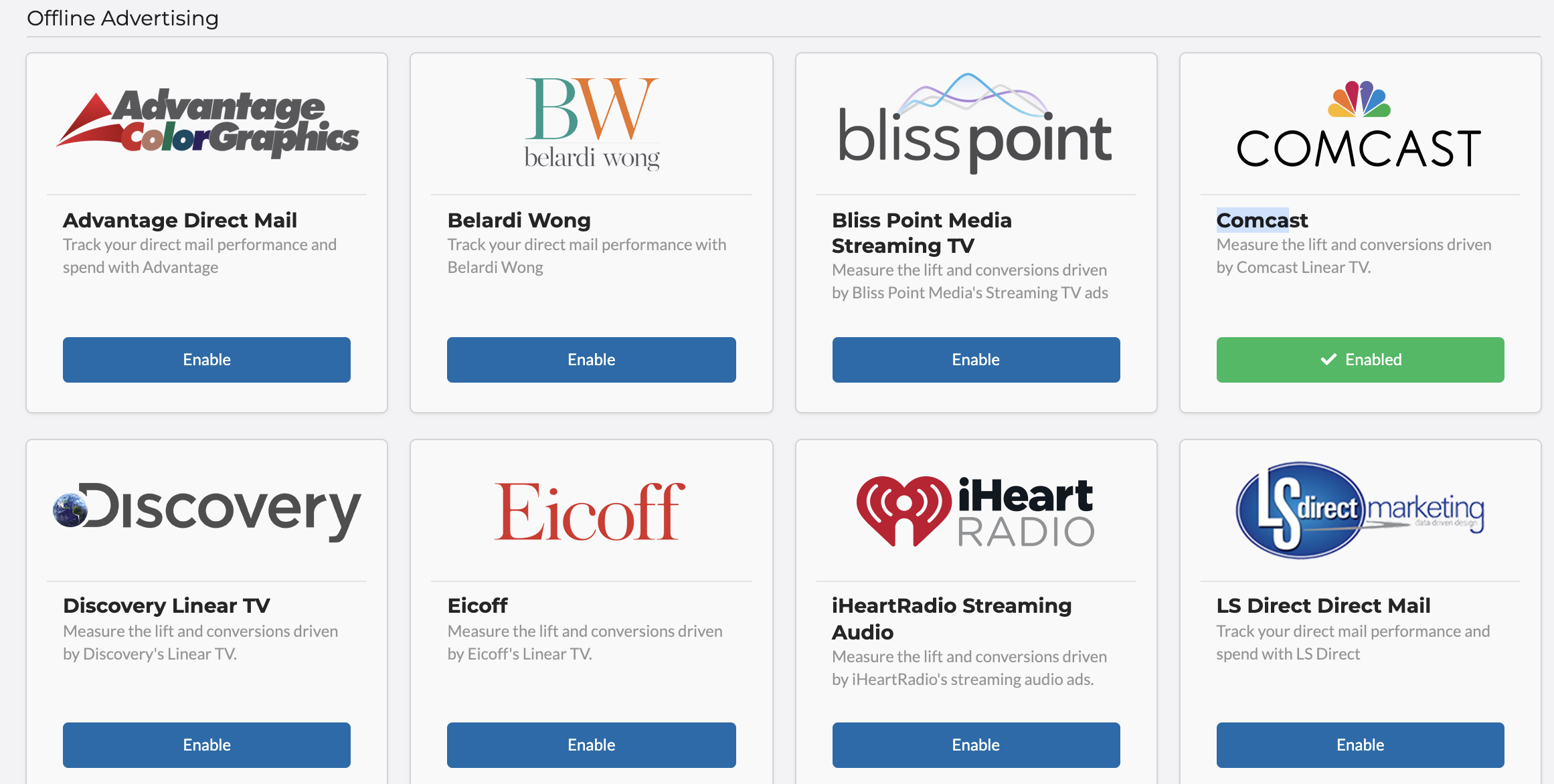 SFTP Integration
Reach out to your Rockerbox Representative to get your inbox setup.
Batch Spend
Once you have your endpoint setup ensure that Rockerbox receives the below fields for reporting (spend will only come in with the Spend reports):
Report Table Fields
Address
Address 2
City
State
Zip
CustProsFlag
ListType
Promo
Category
DateMailed
CPP
Holdout Files
Note that LS Direct will send address data only for users who have actually received the direct mail. They should not send address data for the holdout group.
---
---