Microsoft Advertising Account (Bing)
In order to provide Bing spend reporting access to Rockerbox, the person completing the authentication in the Rockerbox platform must 1.) log in via their Microsoft work account and 2.) have permission to consent any app to access their organization's data.
Troubleshooting Guide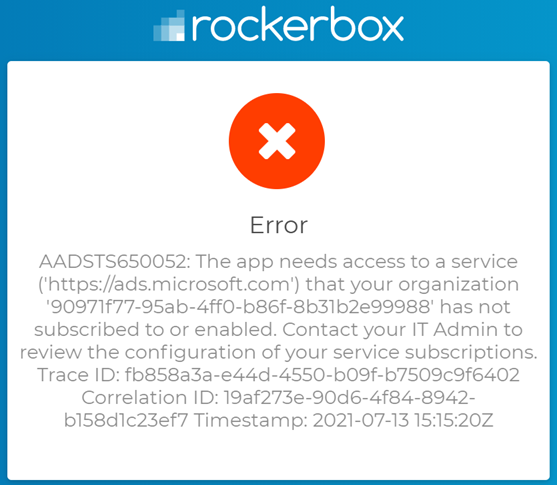 Microsoft Azure Permissioning Issue
If you receive an error message during the authentication flow that says AADSTS650052: The app needs access to a service (ads.microsoft.com) that your organization has not subscribed to or enabled, then this indicates an Azure tenant provisioning issue, meaning that the user attempting to authenticate Bing does not have the necessary level of permissions required to allow third-party-apps to make changes on their behalf.
Steps to resolve:
First, ensure that log-in attempts are occurring from a work account, and not a personal account.
If a log-in attempt from a work account fails, an Azure tenant admin at your organization will need to login to the Azure portal with a work account in order to unblock provisioning.
Under the section titled User consent for applications, your admin will need to select Allow user consent for apps(otherwise, the user trying to grant Rockerbox access to Bing won't have the permission of Microsoft's ads service until this setting is provisioned)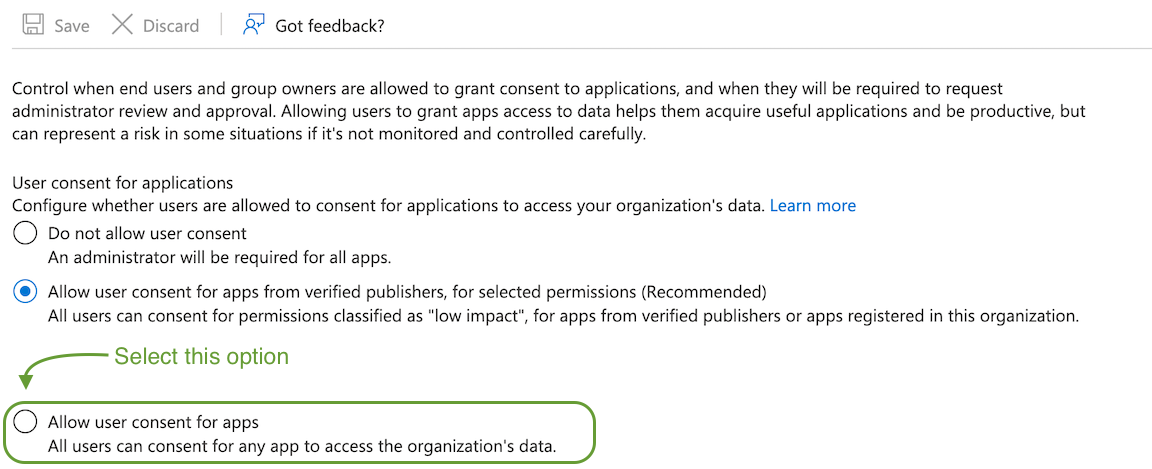 Once the policy has been updated, a simple log-in to the Bing Ads site from a user from that tenant should unblock the provisioning. To check that that's the case, in the "API permissions" tab of an (owned) app registered in that tenant, you should be able to see and select "Microsoft Advertising API Service" as a dependency, like this:

---
---