AdWords (Kenshoo)
Click Settings
Click Account Settings
You should see a Kenshoo URL in the tracking template. You will likely see several tracking parameters for this Kenshoo URL. One of these parameters is called "url" and will contain the landing page for your ads.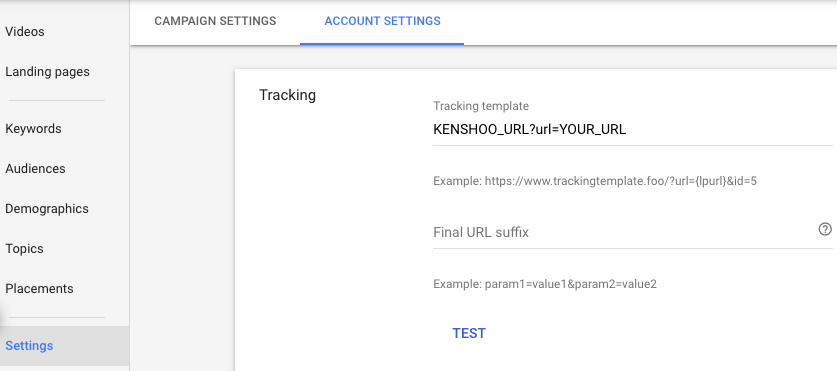 Append the full set of Rockerbox parameters below following your domain landing page.
Fill in the g_acctid parameter with your real account ID (including hyphens). Replace CAMPAIGN_NAME in the URL parameters with the correct macro for campaign names in your Kenshoo account. If you do not use a campaign name macro in Kenshoo, you can remove this parameter entirely.
If you have existing parameters in this field, you can use & to separate your existing parameters from the Rockerbox parameters.
Save your changes
---
---